Cape Town Mayor Geordin Hill-Lewis has called on Capetonians to help name the City's new anti-litter mascot. Prizes will be awarded for the best name suggestions from residents, schools, and businesses.
---
Also read: The City sets up new bins in Ikwezi park to prevent litter in the area
---
'We're calling on residents, schools, businesses and civil society to get involved in naming our mascot, who is modelled on the green city litter bins found across the city. As part of our Keep Cape Town clean campaign, we're calling on all Capetonians to never litter, and to always use the available litter bins. All of us can take a minute to pick up litter, and encourage others to do the same. Together, Capetonians can be a powerful force for change,' said Mayor Geordin Hill-Lewis.
The Mayor said the mascot would form part of a concerted effort to engage young people and schools about getting involved for a cleaner Cape Town.
Time for some fun: Help us name our new 'Clean Up Cape Town' mascot. Binny, Frikkie Asblikkie, Umgqomo – these are some of the names we came up with. 🤪 Send your most creative names

Send your ideas to me here or to @CityofCT. We will be giving away prizes for the best names. pic.twitter.com/4ZcPmyi6gI

— Geordin Hill-Lewis (@geordinhl) March 15, 2023
Winning name suggestions and the final name for the mascot will be announced later in April.
'Once we've got a name, our mascot will hit the campaign trail to public events, schools, community clean-ups, malls and busy intersections near you. With this new mascot, we hope to keep building the movement for a cleaner Cape Town – it starts with each one of us,' said Alderman Grant Twigg, Mayoral Committee Member for Urban Waste Management.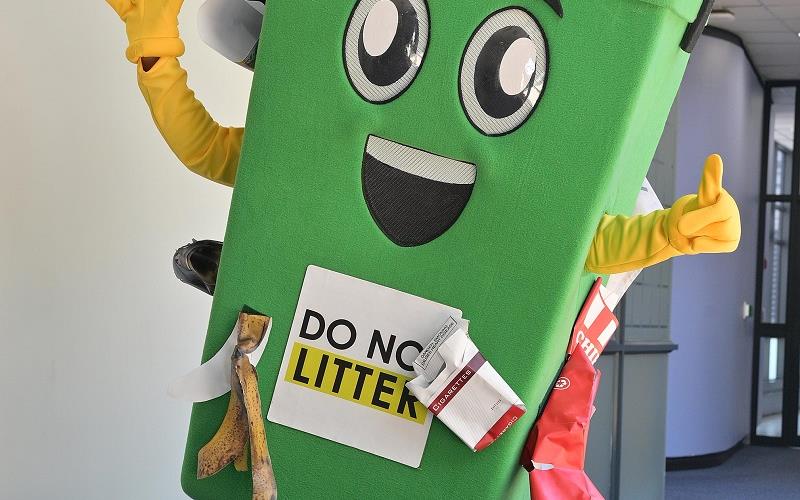 Get involved in naming the City's new anti-littering mascot. Send your name suggestions to:
Twitter: @Geordinhl or @CityofCT
Facebook: Mayor Geordin Hill-Lewis, City of Cape Town or Alderman Grant Twigg
Also read:
Waste management vehicles branded with anti-littering slogans hit the streets
Picture and words: Supplied / City of Cape Town