The devastating fire at Parliament left many feeling a spectrum of emotions – from shock to deep loss, and even anger and confusion. However, one emotion that isn't spoken about enough in events like this, is undoubtedly gratitude to those who risk their lives in fighting the good firefight.
Mayor of Cape Town, Geordin Hill-Lewis, has taken to offer an official statement of thanks, and it is a powerful reminder of the unsung heroes in times of hardship.
His statement reads as follows: 
It is my pleasure to host the Speaker of Parliament, Nosiviwe Mapisa-Nqakula, here today at the Roeland Street fire station to convey a message of thanks to all the City of Cape Town firefighters who helped fight the blaze at Parliament.
I am deeply grateful to every firefighter for showing your professionalism, pride in your work, dedication in the face of danger, and for raising Cape Town's flag high.
I have spoken about building a city, which makes people feel proud to be South African. Even if someone does not live in Cape Town, they should look at what happens here and feel that we are striving for the best of what South Africa can be.
You did so on Sunday and Monday, even in a time of national tragedy.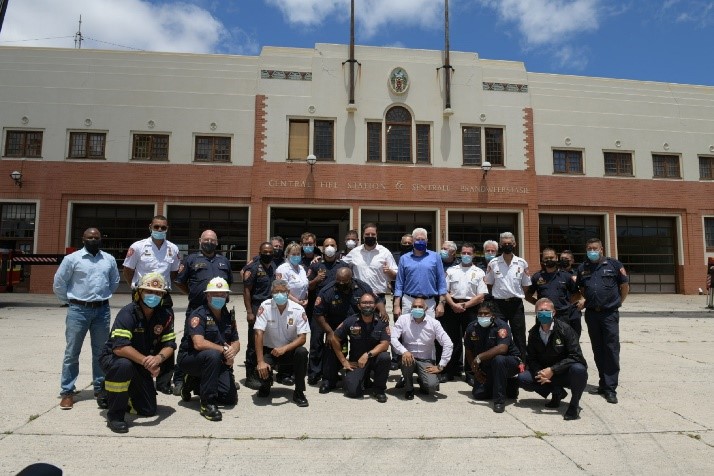 A fire which destroys any home, business or public facility in Cape Town is a sadness for our city. Every day you face danger in the line of duty to limit the devastation of fire in Cape Town. Much of your daily heroism goes unnoticed by the general public.
On Sunday, however, television screens around the world displayed images of smoke pouring out of the nation's Houses of Parliament at the heart of Cape Town. Large sections of Parliament — representing not only our country's complex history, but also our status as a constitutional democracy — were destroyed.
You responded to the blaze within minutes, deploying the fullest possible extent of your resources in the shortest possible time.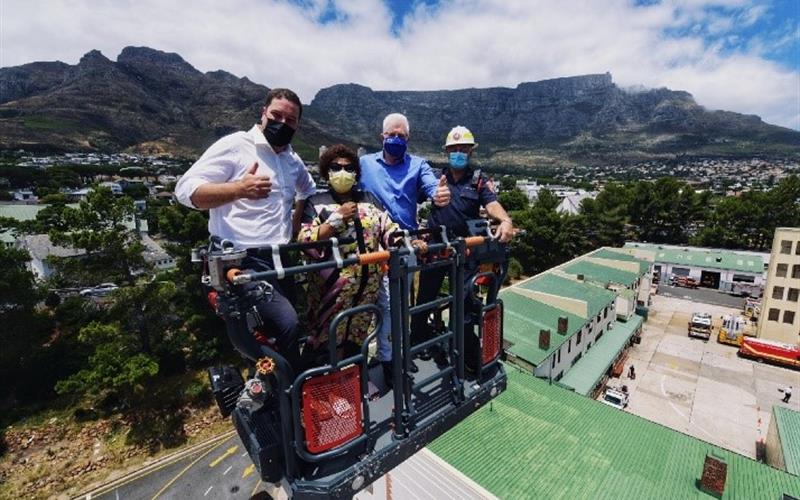 We do not yet know the full extent of the damage at the National Parliament buildings, or what caused it. We do, however, know that but for your quick and professional response, the damage would have been much worse. Your action prevented the destruction of some key parts of Parliament, like the historic Old Assembly Chamber, the Library of Parliament, and Tuynhuys.
Premier Alan Winde has echoed my sentiments and added that, "Time and again, our brave fighters have showed up and tirelessly battled dangerous fire lines with expert precision and unrelenting dedication. They are quite simply heroes and heroines, making us feel safer during times of great risk. Thank you once again for all you do, despite the dangers and challenges you face in the line of duty."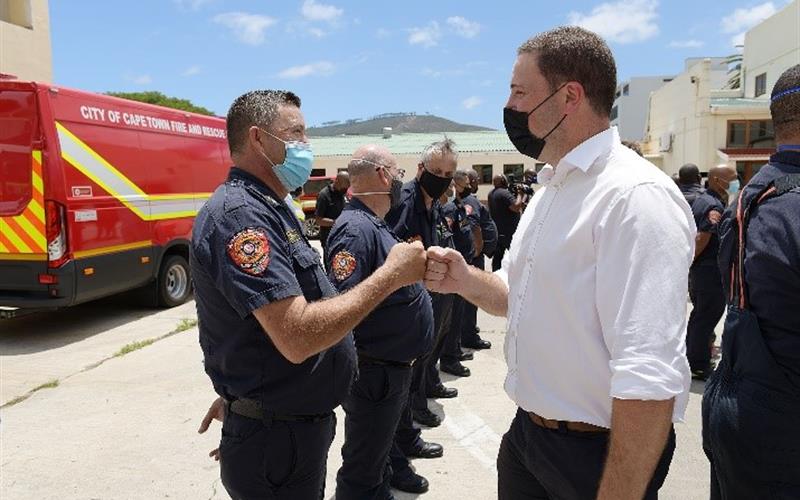 On behalf of all Capetonians, I thank and salute you for your bravery and professionalism. For you, it was just another day at work. For us — and indeed for all South Africans — it was a remarkable act of service, with historic ramifications.
Read more: 
Picture: City of Cape Town