Bob has been a resident of the Two Oceans Aquarium I&J Ocean Exhibit since 2014 after it suffered from severe bruising and a possible fracture of its bottom shell.
Bob was seriously underweight when it was rescued from De Hoop Nature Reserve, weighing just 16.6 kg, contrasting strongly with the 85kg it weighs today.
It didn't take long for Bob to become somewhat of a "Shellebrity" in the ocean exhibit, but after 8 years of improved health, it was time to return to the open waters.
On 24 January, Bob was carefully removed from the exhibit and carefully transported to the airport in its custom-made travel gear, where he was sent to uShaka Marine World for a few days where the team could observe the turtle's behaviour before releasing it into the wild.
On 26 January, Bob underwent an entire neurological exam, which revealed a much improved and healthier turtle than the one that was rescued eight years earlier.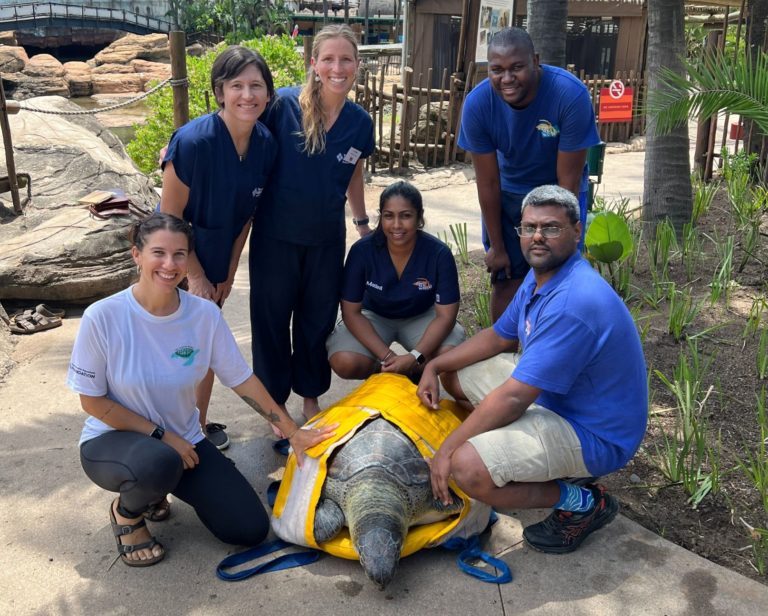 When Bob came into Two Oceans care, his fractured shell had an infection, which spread to his blood and ultimately his brain, causing encephalitis and inflammation.
This resulted in brain damage and Bob's vision was severely compromised. But, in January 2015, the team discovered single-use plastics and balloons in Bob's faeces, resulting in bowel obstructions.
---
Also read: Look! Two Oceans Aquarium welcomes two new ragged-tooth sharks
---
Initially, veterinary experts were of the opinion that Bob would never be able to survive in the wild again, but this changed thanks to the diligent care of the aquarium staff and an intensive enrichment programme designed to stimulate Bob's mental activity to return it to the wild.
Finally, on 27 January, Bob was released into the wild, where he was also fitted with a GPS tag to track his movements in the wild and contribute to research. So long Bob.
Also read:
Bob-voyage: Two Oceans Aquarium holds a farewell for Bob the turtle
Picture: Two Oceans Aquarium