High up in the Cederberg mountains sits a one-bedroom stone cottage with wooden floors, a fireplace and a collection of 19th century paintings hanging on the wall. You'll be surrounded by vibrant Cape flora, and wake up to misty morning views over the Koue Bokkeveld. You can meditate in the uninterrupted silence by day and marvel at the unpolluted star scape by night. You'll transport your senses back in time to a paradise unencumbered by the business of modern day life.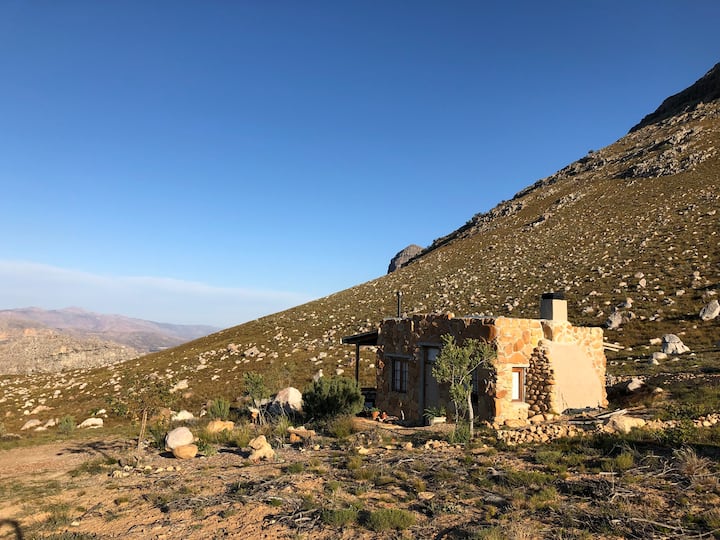 At 1200m above sea level, this is one of the highest cottages in the Cederberg. There are spectacular views of the Koue Bokkeveld to the south and the Cederberg mountains to the east. The cottage is set against a mountain peak and decorated with immaculate Suikerbossie, King and Queen proteas. The cottages' antique woodwork, wooden floors and stonework give off the impression era long forgotten. A place of stillness and deep silence.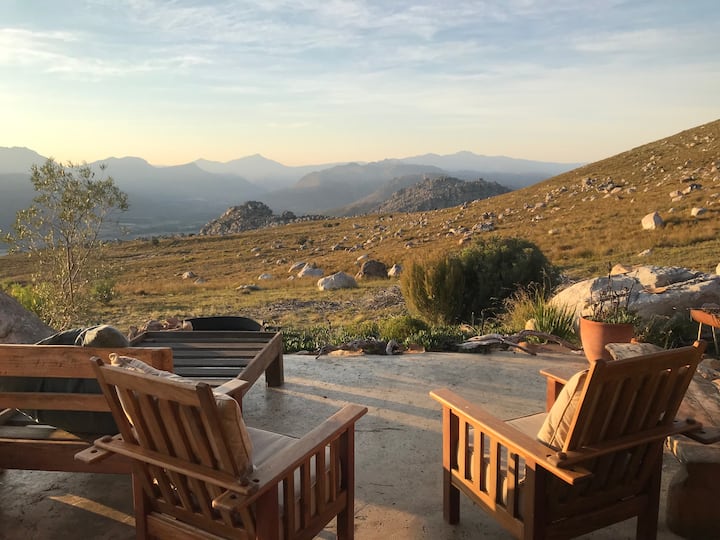 The cottage is one large room with two wooden 3/4 daybeds with good mattresses and linen. There is a hotbox fireplace in the corner for the cold winter nights, and plenty of wood.
The kitchenette has a small fridge and two hot plates. The bathroom has an indoor shower and there is also an outdoor bath on the patio, perfect for nighttime stargazing, or rather, star-bathing!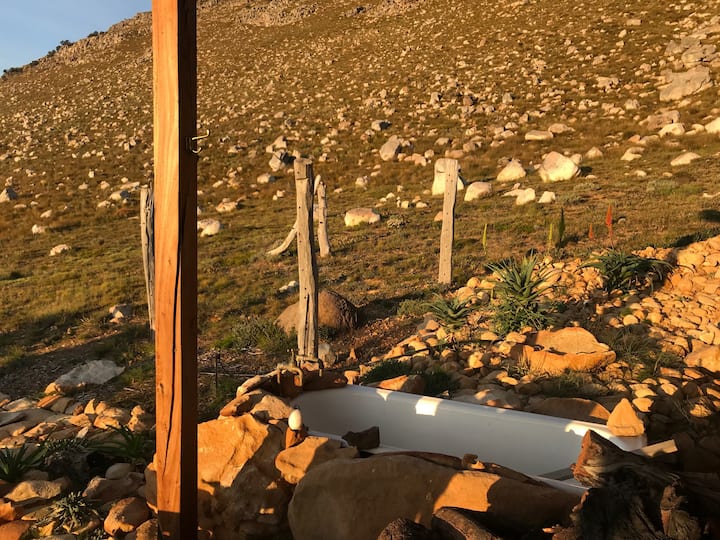 There is a natural spring only 40 minutes away, just pack your picnic bag and hike down the steep jeep track and enjoy the magnificent views and taste the pure mountain water.
The peak of Middelberg at 1565m above altitude towers above the spring and is a 3-4 hour hike to the top. The mountain immediately behind the cottage at 1417m altitude takes about an hour to climb, and there are also many shorter hikes in the area.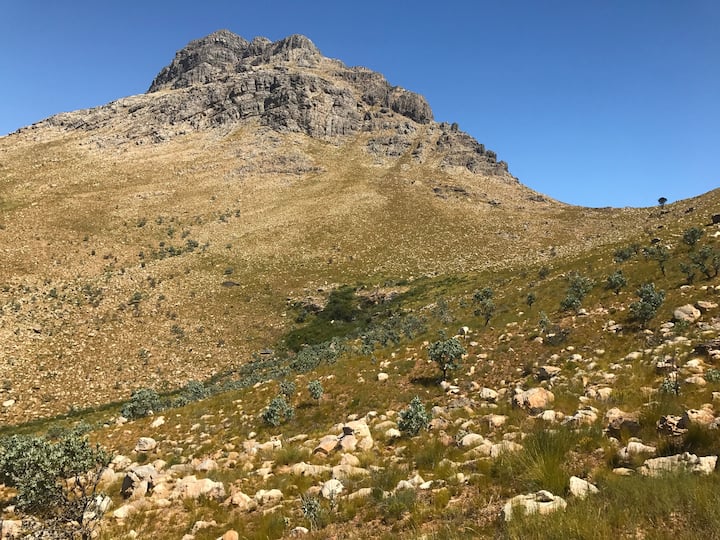 The fountain is the source of the cottages' water as well as a quiet place to sit and feel the magic of these mountains.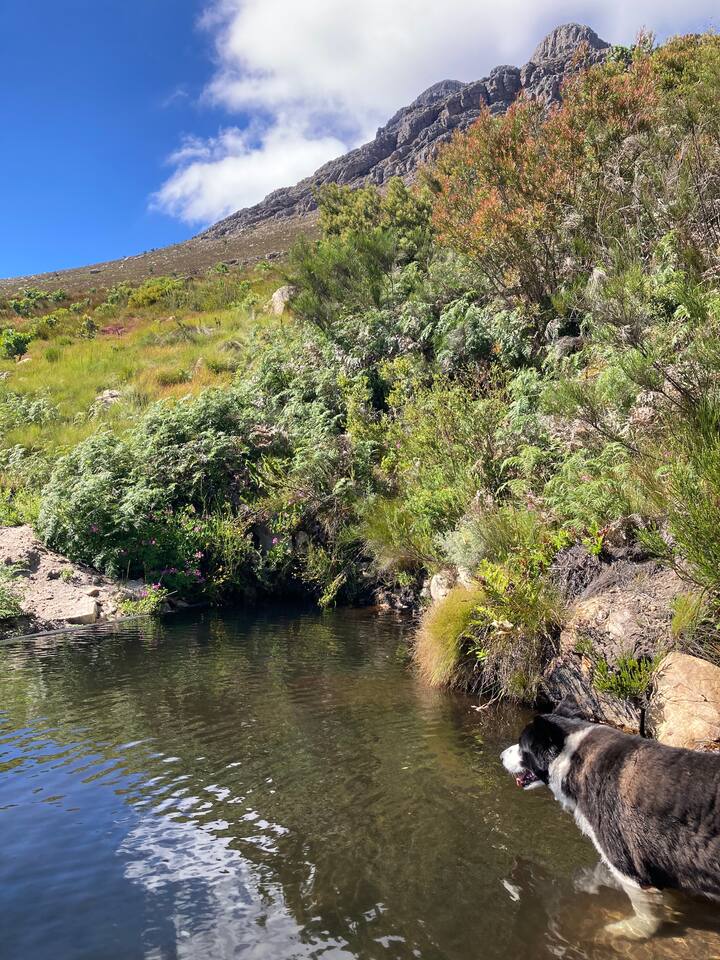 The ideal stay is three nights which gives you two full days to explore and appreciate all the undisturbed beauty the landscape has to offer. 
Michael is an Airbnb superhost and 100% of recent guests have all scored this beautiful cottage a 5-star rating.
There is a minimum stay of two nights. For two guests this will cost roughly R2757.
See accommodation availability and pricing
here
.
Also read: 
Revel in barefoot luxury just off the Bainskloof pass, The Mount Bain Cabin
Picture: Airbnb