Whether you're looking for thrilling outdoor adventures, the best restaurants, accommodation, or things to do in cape town with kids, couples, alone, or on a budget, Cape Town has it all – and Daddy's Deals is making it that much more affordable for everybody.
The Mother City is a place with unrivaled beauty, culture, and diversity, and these six outstanding Cape Town attractions are the city's backbone.
They embody the breathtaking natural beauty, rich history, rich culture, superb food and drink spots, wine farms, and restaurants that have made Cape Town a popular destination in the southern hemisphere for tourists worldwide.
Your journey will not be complete unless you visit each of these locations:
1. Table Mountain National Park: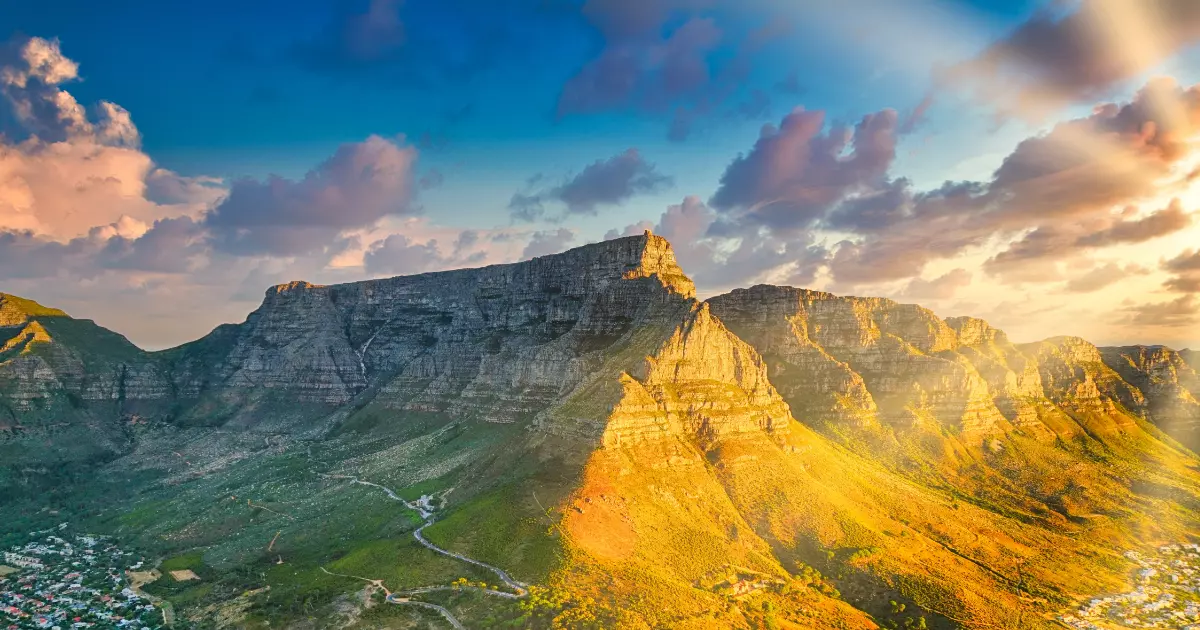 The most famous landmark in South Africa is Table Mountain. It is also the most photographed destination in the country, with millions of tourists riding the famed cable car to the top.
---
Also read: Beer on tap and views on deck, here's a look at Table Mountain's new bar
---
2. Lions Head: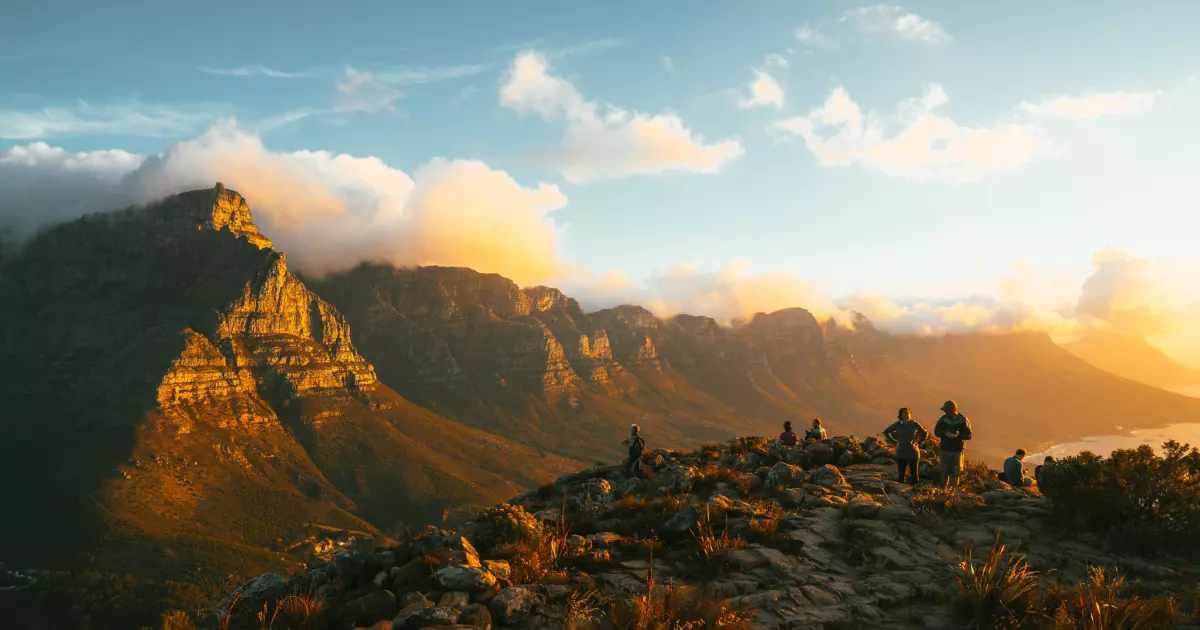 Lion's Head is an outstanding feature of the city's magnificent landscape. At 669 meters above sea level, its peak provides panoramic views of the city, Table Bay, and the Atlantic Ocean, making it a popular hiking destination.
WATCH:
3. The V&A Waterfront:
With over 24 million visitors, the V&A Waterfront is one of Africa's most popular tourist destinations. In addition, it's a popular destination for local and foreign visitors since it is located in South Africa's oldest working harbour, with the renowned Table Mountain as a backdrop.
4. The Cape of Good Hope: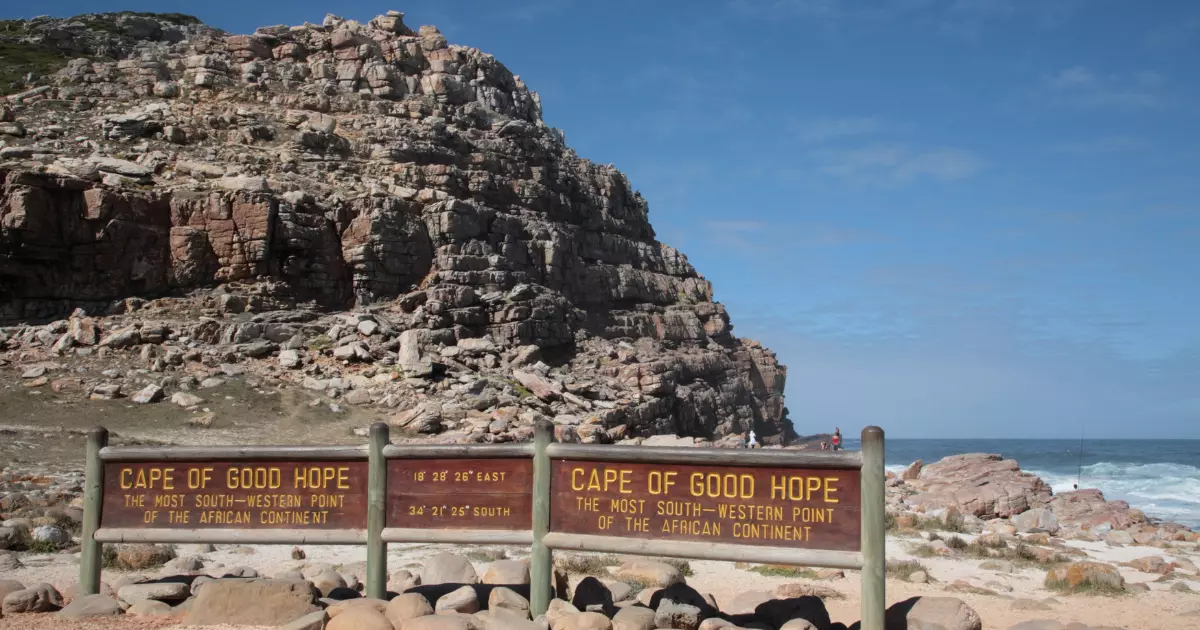 The Cape of Good Hope, better known as Cape Point, is a haven for outdoor enthusiasts, with stunning scenery, great hiking paths, deserted beaches, and picture-perfect views. It also provides hiking, surfing, angling, picnicking, beaching, and cycling activities against the stunning backdrop of the Cape Peninsula's mountains and coastline.
WATCH:
5. Bo-Kaap: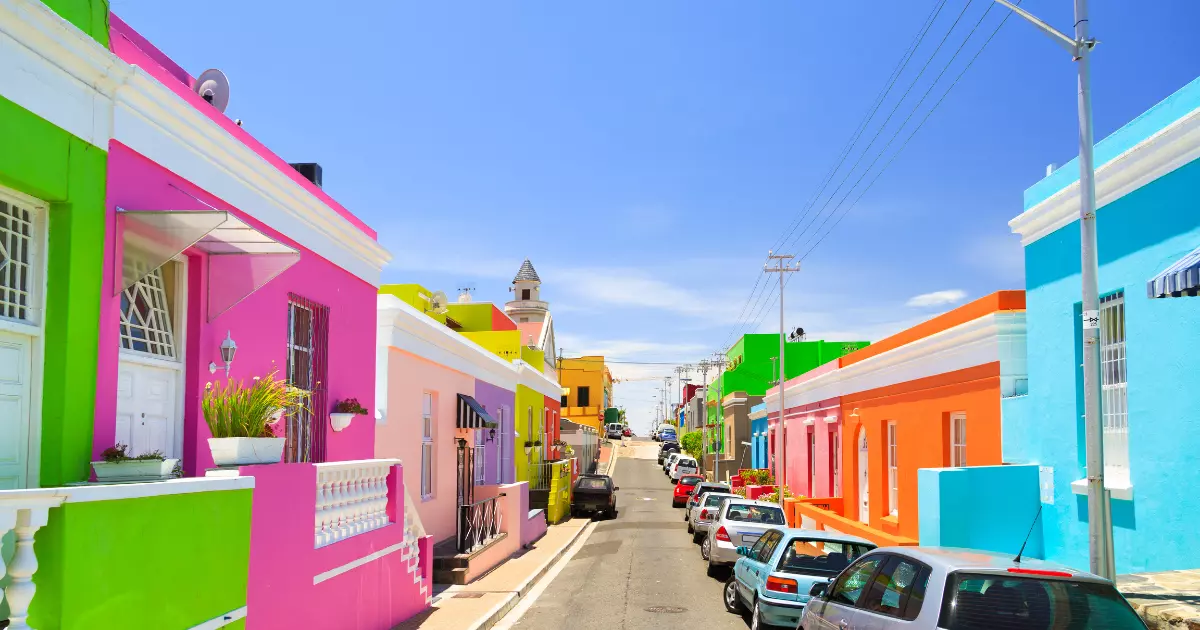 Bo-Kaap is a neighbourhood in Cape Town named after the Afrikaans term "above the Cape". It is located between the city centre and the foothills of Signal Hill. Because of its pastel-coloured cottages and gorgeous cobblestone lanes, it's now renowned as one of the most Instagrammable destinations in the country.
---
Also read: Get Cooking at Faeeza's Home Kitchen in the Bo-Kaap
---
6. Robben Island: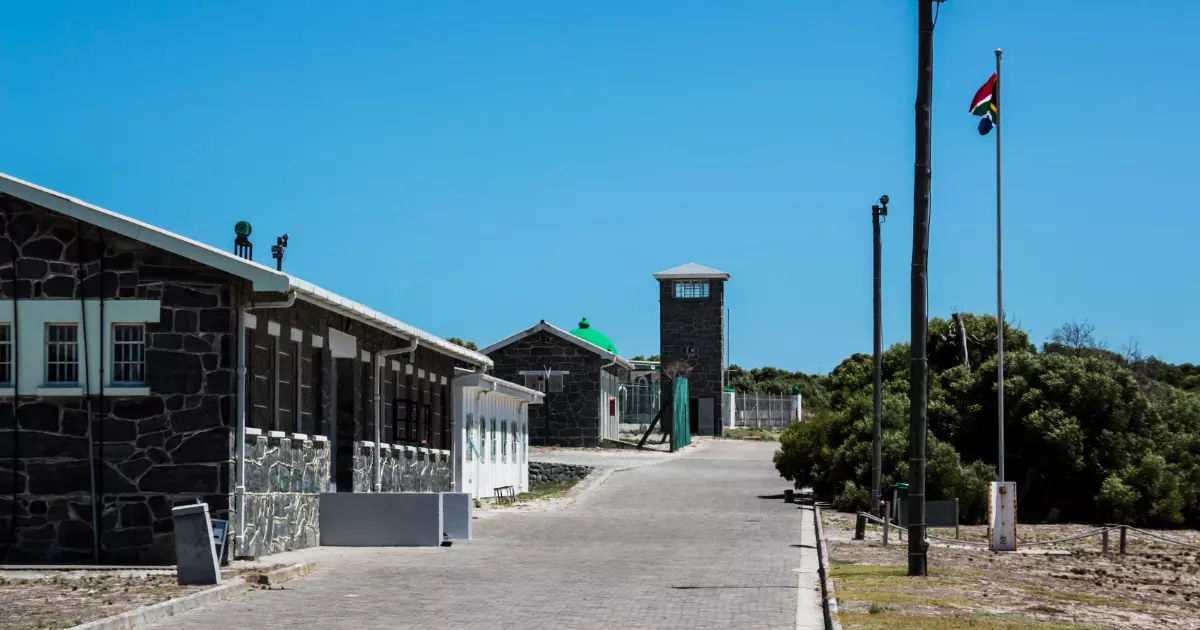 Robben Island was a place of exile, isolation, and imprisonment for nearly 400 years. Its most notable prisoner was one of the country's most influential figures, Nelson Mandela. Robben Island has been a museum since 1997 and is a vibrant institution that serves as a focal point for South African heritage.
---
Also read: Future tourism may include an underwater visit to Robben Island, Cape Town
---
Iconic experiences in Cape Town:
The world, and we, have changed dramatically in the last two years. If the COVID-19 pandemic has taught us anything, it is to cherish every moment we spent together and create magic in our backyards. Dare to cliff jump, paraglide through the air, try new foods from different cultures, and dance your heart out under the sun.
WATCH:
What are you waiting for?
Go paragliding off Lions Head
Set sail on a boat cruise
Fly off in a helicopter
Adventure on a city sightseeing tour
Cage dive with mighty sharks
---
Also read: Look! Cape Town photographer captures the "biggest great white shark I have ever seen"
---
Get the little ones involved:
WATCH:
Head over to the Two Oceans Aquarium at the V&A Waterfront, where your kids will have a front-row seat to live ocean exhibits and see all of their favourite aquatic animals. Book online to skip the wait because, on most days, the queues are long.
Catch a ride on the world-famous cable car at Table Mountain. Take in the scenic mountainous views and let them experience the beauty of Cape Town. This could also double up as an adventure for the family.
Let loose on a treetop playground in Constantia Nek forest. Acrobranch Constantia takes tree-climbing very seriously. With their well-designed jungle gyms and child-friendly play areas, you can rest assured that your kids will have the best time ever.
Jump on at one of Cape Town's many indoor trampoline parks. They are free to jump, explore and play games at will.
Visit a live petting zoo. At Green Leaf Café, your children can see, pet, and feed various animals. It also has a play area and a big playground to keep them entertained.
Get their artistic juices flowing at Clay Café. They can paint, create and design different types of ceramics while enjoying a filling meal. There are two locations, Hout Bay and their new mini flagship store in the city.
See the African penguin at Boulders Beach and make a day out of it. The area is great for swimming and building sandcastles.
---
Also read: 5 affordable things to do with your children these school holidays
---
Make it a romantic getaway:
Go ice skating at Grandwest. An enjoyable couple's outing. This date night idea can be upgraded to something more lavish with a fancy dinner and wine at one of the Grand West restaurants.
Enjoy a sunset cruise. What could be more romantic than cruising into the sunset with your love? You can choose from simple to fancy options and the amount of money you want to spend, and the type of sailboat you want to set sail on. Most cruises depart at the V&A Waterfront.
Take in the scenery at one of our many wine farms and restaurants. A trip to the winelands is one of the most romantic activities near Cape Town. They are situated on the outskirts of the city. You could also visit the Constantia Wine Valley or the Durbanville Hills, both located in the town.
Adventure seekers? View the city from above. The mountains and clear blue skies are unreal and are something that everyone visiting Cape Town should see.
---
Also read: 6 places near Cape Town with wood-fired hot tubs
---
For the solo traveller: 
Visit an art gallery or museum. Walking around a museum or art gallery by yourself is a perfect solo activity. You can keep yourself occupied for hours on the Iziko Museum Mile in the City Bowl.
Take a tour of the city. You have a few options for this one. To begin, you can take the City Sightseeing bus around the city. Thanks to the bus's handy audio information, you can learn more about Cape Town while taking in the breathtaking scenery. Begin your tour at either the V&A Waterfront point or on Long Street.
---
Also read: ScootIn launches Cape Town's first heritage tours on wheels
---
Get yourself out there and join a hiking group. Cape Town is a paradise for outdoor enthusiasts. Within the city limits, there are many hiking opportunities. Although a solo walk in the woods can be very therapeutic, it is safer to hike in a group. Because there are so many nature lovers, there are many groups to choose from.
WATCH:
---
Also read: Enjoy the mountains safely with these hiking and trail running groups
---
Visit the various local markets. A Saturday market visit is a true Capetonian weekly tradition. It's the ideal location for a solo mission because no one will notice. Consider purchasing your weekly fresh fruits and vegetables from a local supplier.
Have a look at some more lifestyle and entertainment deals on offer.
---
Also read: 5 indoor markets in Cape Town to visit this winter
---
Where to stay?
As always, Daddy's Deals has a bunch of incredible places to call home-away-from-home for an unreal price. Check out what's on offer.
Keen for a little road trip? Cape Town is situated among some of the most beautiful small towns.
WATCH:
Eat your heart out:
Cape Town has a lot to offer visitors when it comes to dining out. Of course, our seafood is top of the lot! With restaurants like Ocean Basket and Cape Town Fish Market, you'll never be disappointed. Check out some restaurant deals on offer.
---
Also read: The ultimate guide: where to get a curry in Cape Town, as voted by you!
---
WATCH:
Dance the night away:
There's plenty to do at night in Cape Town, from dining at award-winning restaurants to watching the sunset from a rooftop bar, sipping high-quality cocktails, drinking locally made wine and craft beers, or dancing the night away in the city centre or metres from the sea. Whatever you want to do after dark, Cape Town nightlife will have you covered.
---
Also read: The best beer on the continent is made in the Cape Winelands
---
Go bar hopping with mates. Capetonians enjoy spending a few hours on the weekend hopping between bars, and with so many options, it's one of the best things to do in Cape Town at night. In the Cape Town CBD, the highest concentration of bars can be found along three well-known streets: Kloof, Bree, and Long, as well as a few of their smaller side streets.
Dance late into the night. You will not be disappointed if your Cape Town nightlife goals include dancing until the early hours of the morning. Although the city does not compare to the world's nightlife capitals, a few clubs stay open late and play a wide range of music.
Grab a bottle of wine and enjoy the local Jazz scene. There are many jazz clubs and events in Cape Town, including the much-anticipated Cape Town Jazz Festival.
Looking to grab a bite while on your night out? Grab some restaurant deals.
WATCH:
Conquering Cape Town on a budget: 
Thanks to Daddy's Deals, exploring every corner of Cape Town has never been more affordable. There really is a deal for everyone. Check them out:
Source: The Ultimate 50 Best Things To Do In Cape Town
Also read:
Picture: Unsplash